Filippo Lippi and the Prato Workshop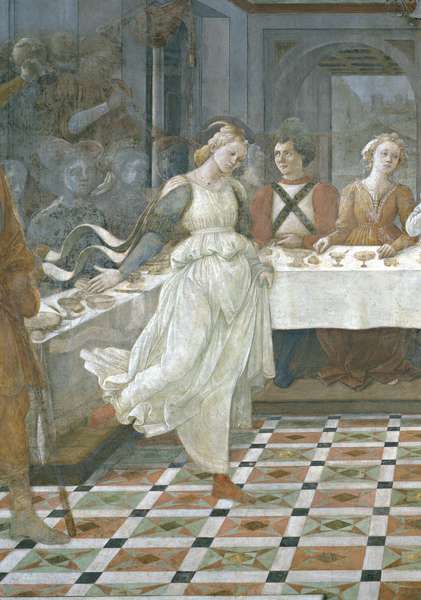 Prato in the 15th century played a vital role in the history of art. In connection with the construction of the Cathedral, memorable projects were carried out by artists of the first rank, including some of the most remarkable achievements of the early Renaissance.
In 1428 Donatello and Michelozzo were called upon to provide the magnificent pulpit for the display of the Holy Girdle and soon afterward Paolo Uccello was commissioned to decorate the Chapel of the Assunta. But the crucially important year was 1452, when Filippo Lippi – the Medici's favourite painter – was asked to fresco the main chapel with the Cycle of St. Stephen and St. John, his masterpiece. A bold new emotional and dramatic effect was depicted on that wall. The bold, skillful use of colour, the exceptional beauty of the faces and figures and a gift for conveying feelings made Filippo an exceptional narrator of stories, a forerunner of the great 16th-century masters, beginning with Michelangelo and Leonardo, for whose experimentation in the fresco technique Filippo laid the basis here in Prato. The gestation of the frescoes in the Cathedral was long and tortuous, mainly due to the scandal caused by the love affair between Filippo, the friar/painter and Suor Lucrezia Buti and the birth of their son, Filippino. Filippo remained in Prato until 1467, leaving other magnificent works, such as the three splendid altarpieces in the Museum's collection: the Madonna del Ceppo painted for Palazzo Datini, the Madonna of the Girdle painted for the convent of Santa Margherita, where he met Lucrezia Buti, and the Nativity for the monastery of San Domenico. Two more works painted by Filippo in Prato are also noteworthy: the powerful Death of St. Jerome, which can be seen today in the Museo dell'Opera del Duomo and the Presentation in the Temple in the church of Spirito Santo.
From the 1450s on, Prato patrons supported and encouraged the activity of artists who had trained in Filippo's art workshop, firstly the Master of the Castello Nativity, then Fra Diamante, and lastly Filippino, the greatest of all the Prato painters.
In what was at the dawn of the 15th century an industrial Tuscan town, actively engaged in commerce and textile production, the bases were laid – thanks to Filippo and the other masters – for the radical renewal of Italian art. According to Keith Christiansen, one of the world's foremost experts in Renaissance art, 'We cannot understand the Renaissance unless we understand Prato'.