Palazzo Pretorio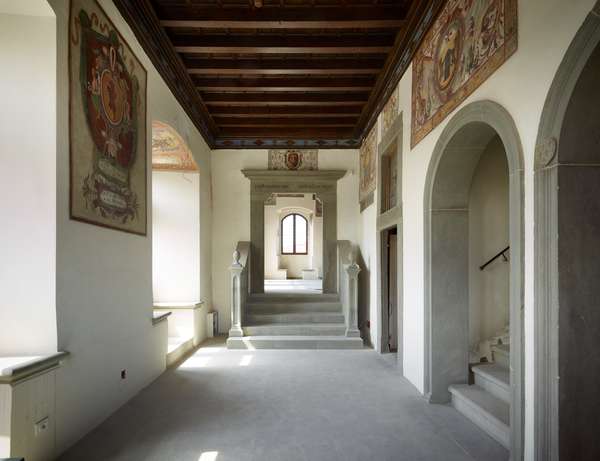 Austere and imposing, Palazzo Pretorio has dominated Prato's Piazza del Comune for more than eight hundred years acting as a silent witness to the political, civil and military history of the city. Today, its appearance evokes its long and troubled history through the changing architectural styles and continuous remodelling of its structure.
The Palace was built as a prison and seat of the municipal and foreign courts at the end of the thirteenth century. Its role radically changed in the eighteenth century, when the halls became administrative offices of the Grand Duchy of Tuscany, which required it to adapt to the needs of a modern state. In the mid-nineteenth century, the government offices moved out, and the Palace was left to decay, even being threatened with demolition. Fortunately, it was decided to embark on a long restoration that lasted until the early 1920's, when the external stone staircase was rebuilt and the façade took its present shape. Meanwhile, in 1912, the new headquarters of the Museum were established in the halls of the Palazzo.
In 1998 the artworks preserved in the Museum temporarily left the building to make room for an overall restoration and functional adaptation. The major exhibition 'From Donatello to Lippi. Officina Pratese' in September 2013, celebrated the end of the restoration and inaugurated the long-awaited reopening of the Museum, whose flexible and innovative layout both enhances the beauty of its halls and frescoes and the masterpieces of the city collections.