Works of Art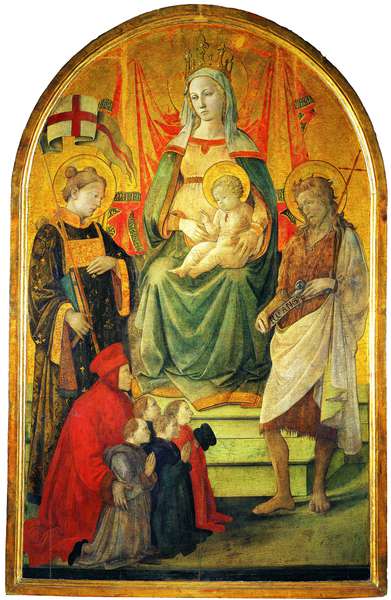 Filippo Lippi, Madonna with Child between Saints Stephen and John the Baptist (Madonna del Ceppo), 1452-1453

The Museum collections consist of about 3000 pieces made up of paintings, sculptures, drawings, cloths, dresses, furniture and other objects. compose the collection of. Acquired mostly during the 19th century, the collection has been increased recently thanks to important donations: the Tintori collection in 1993, the Riblet donation, the Jacques Foundation and finally the Lipchitz donation in 2011.
The highlights of this collection are on display within the Palazzo Pretorio: paintings and sculptures are placed in chronological order, and recount the history of the city and reveal to visitors the richness of Prato's cultural and artistic heritage.
Other pieces of the collection, mainly portraits of illustrious men and benefactors, are on display within the Palazzo Comunale, available for visits with advance reservation by telephoning 0574 183 6220.
In this section, one is able to admire some of the masterpieces of the Museum.