Learning and workshops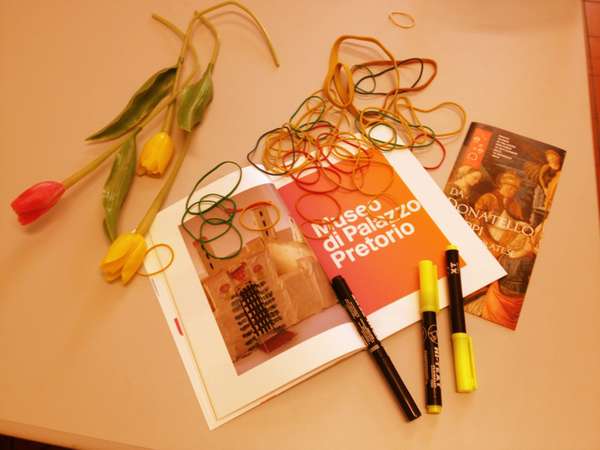 Activities dedicated to families
The Museum of Palazzo Pretorio is the perfect place in which adults and children can spend time together, make new experiences, meet new friends and overall discover the wonderful historical heritage that the Museum houses. This is possible thanks to a program full of activity, such as the play based learning workshops dedicated to 4-10 year old children, or the special Atelier for families and 7-12 year old children.
Learn more about the workshops for families at PratoMusei web site.
Activities dedicated to schools
The Palazzo Pretorio Museum offers a wide range of choices of educational activities dedicated to all the types and levels of school theriugh the Museum education and cultural heritage learning program: an useful support for teachers, and an improvement opportunity for students, through expressive workshops, theme-based routes and the guided tours of the exhibition.
Learn more about Museum education for schools at PratoMusei web site.