The cartoons of Alessandro Franchi and the drawings of Lorenzo Bartolini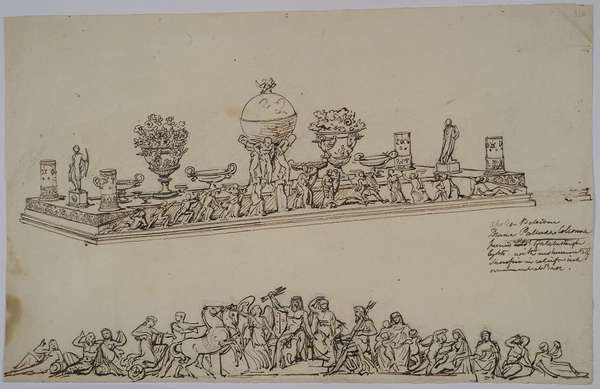 The Museum owns two exquisite graphic collections. One is dedicated to the display of cartoons by Alessandro Franchi, an artist from Prato who is regarded as one of the most important painters of the second part of the 19th Century. This collection, belonging to the period between 1879 and 1912, is made up of about 300 drawings and 56 large and medium size cartoons.
The other collection comprises about a hundred drawings by Bartolini, the most important Italian sculptor of the 19th Century. The majority of this collection was donated by the Pianetti family in 1957, and is composed of preparatory studies for monuments, satirical portraits and design studies. The highlights of these collections may be experienced through a dedicated multimedia application.