Mediterraneo Downtown at the Pretorio
From 3 May 2018 to 6 May 2018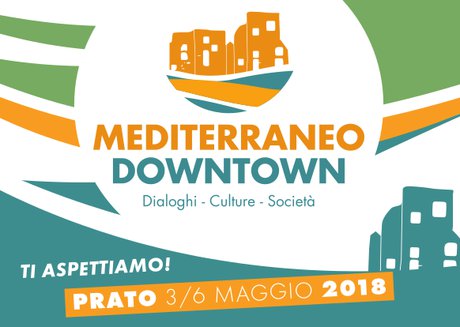 "Identités fluides" edited by Dida, University of Florence 
Traditionally, the Mediterranean has been the site of exchange between peoples, cultures and things. Today, the Mediterranean is also another route of migratory flows that too often end in tragedy. But the Mediterranean must go back to being another, again half a sea of ​​shared experimental models. In this context the local development of the territories bordering the Mediterranean is central. A balanced development, sustainable environmental, social and cultural. Assuring rooting and balanced exchanges. Through multimedia projection, video mapping and an iconic object that describes the encounter between different cultures, the exhibition aims to demonstrate that design, as an object of design that populate our homes and social intervention tool, It helps to build a different idea of ​​the Mediterranean as a new place for discussion and exchange. The exhibition was designed by professors Lots and Giorgi University of Florence, both coordinators of Tempus project 3D - Design for local craft sustainable development in Tunisia.
"Stories of children on the borders of Europe"

conceived by Migrante Museum (Mu.Mi), comes in Prato on May 3 to 6 in the Praetorian Palace an exhibition dedicated to migrant children: "Stories of children on the borders of Europe", the natural evolution of the museum of the trust and dialogue for the Mediterranean inaugurated in 2016 in Lampedusa.  The stages, or "stations", the exhibition is across from the map of the trip are: the thresholds, the boundaries, the oppression, the disorientation and the horizon, to finally arrive at a new map built together by all those that meet the children's stories, as if to indicate the construction of a new community possible.Video and audio which tells the stories of children, migrants from various countries of the world who have found themselves to give up their land to seek a safer life. And then a reading of these same stories will be read by actors and journalists at the Metastasio theater testimonies, which are mostly from Lebanon and Syria, which have been gathered by Valerio Cataldi RAI journalist and co-founder of MUMI, and Francesca Mannocchi, freelance reporter. The readings will be interspersed with the violin of the Syrian Alaa Arsheed and Isaac de Martin guitar.
The exhibition opens on Friday, May 4 at 14.30 in Praetorian Palace (Piazza del Comune) and will be followed by the panel "Invisible: unaccompanied minors and the new demographics Mediterranean", organized in collaboration with the Meyer Foundation.