Pratomusei Card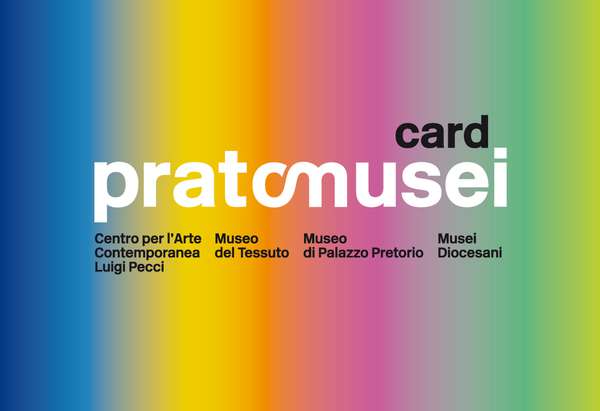 Pratomusei card is the new combined card for the four main museum of the town of Prato: Centro per l'Arte Contemporanea "Luigi Pecci", Museo del Tessuto, Museo di Palazzo Pretorio e Musei Diocesani.

Everyday of the week visitors will find at least an open museum which will be ready to receive them. It will be guaranteed, in fact, a complete accessibility to the public seven days a week because of the alternate closing. 
The card has validity of 3 consecutive days, calculated from the moment of its first use, and it is not refundable in case of loss or theft.
Individual card with holder's name: 16 euros. Family card for 2 adults and 2 children (up to 14 years): 28 euros. The card can be purchased at the ticket offices of the four partner museums or in advance on line at the CoopCulture website 
Within the period of validity, the card gives unlimited access to the 4 museums, free use of town public transport (Cap Autolinee company), benefits, discount and special deals with hotels, restaurants, carparks, shops and all facilities taking part in the agreement. **
For information and the complete list of organizations taking part in the agreement and for the sales-points for the card: www.prato-musei.it
**Just show your card at the facilities participating in the agreement in order to obtain the agreed discount for free service, which can be used just once for each facility. Discount cannot be combined with other ongoing promotions.