A glimpse into the history of Prato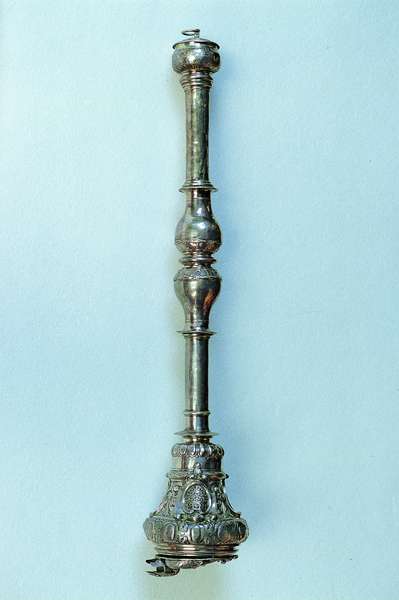 There are some particularly significant pieces displayed among the materials in the Museum. 
For example, the wooden coffer bearing the Coats of Arms of the Republic, of the Florentine People, and of Prato and its districts; the wonderful Shield of Zanobi Poggini, with the seven Coats of Arms of the city charitable institutions, encircling those of Cosimo I De'Medici and his wife Eleonora di Toledo; the Mace of the Gonfaloniere, held by the Mace of the Prato Community during public ceremonies and decorated with the Coats of Arms of the City of Prato and the De'Medici dynasty; the Toga of the Gonfaloniere and the Lucco of the Priors, statements of the symbolic value of the ceremonial dresses.
In 1653 the Grand Duke Ferdinado II De'Medici granted Prato the privilege of  becoming a City. This event is commemorated in a painting by Orazio Fidani, the Vision of Saint Phillippe Neri, in which is represented the coming of the first City Bishop. Another painting of the 17th Century, credited to a pupil of Stradano, shows a View of piazza Duomo.