The museum is open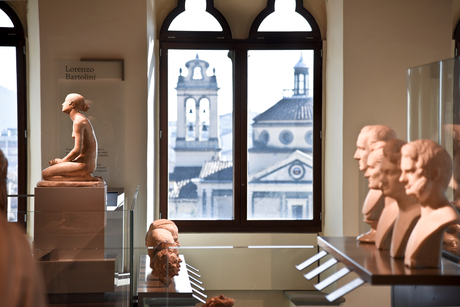 The Museum of Palazzo Pretorio reopens to the public: from the 18th of January, during the weekdays the Museum will be open: Mon., Wed., Thur. from 10.30 a.m. to 6.30 p.m.; Tue. from 2.30 to 6.30 p.m.; Fri. from 10.30 a.m. to 7.30 p.m. Admission free until the 15th of February.
The Museum is open and ready to welcome visitors in compliance with the COVID-19 anti-contagion regulations.
Access to groups is allowed for up to 8 people.
Reservations are required at reservations.museiprato@coopculture.it or calling n. 0574.24112 - 0574.1837860
Participants are always required to respect the interpersonal distance of 1.80m
 
"The free admission until the end of January is a choice shared with our museums to give a positive signal and facilitate our visitors. Although we have never interrupted the dialogue with them, moving the activities temporarily online, we all hope that it will be possible to return to welcome them in a safe way for everyone", says the Councilor for Culture of the Municipality Simone Mangani.
 
Visitors must respect the Museum's COVID protocol: it will therefore be possible to enter with a mask. At the entrance, the operators will measure the temperature of the visitors and make sure that they have sanitized their hands. Access to the rooms will be allowed to a limited number of visitors: simple precautions, to ensure the visit in total safety.

But we will not leave you alone: ​​we are about to offer you some events that will take place on the web, both for adults and for children. Follow us on our social channels on Instagram and Facebook to keep you updated: we will also offer you special contents to let you discover some curiosities about our works and their stories. We hope to return soon to welcome you in our spaces.