Belvedere Opening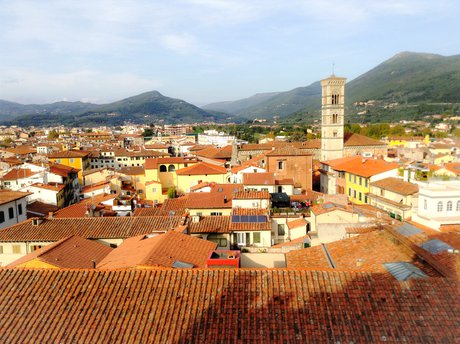 The panoramic terrace, integral part of the exhibition, is a jewel; the new Prato Belvedere, is again usable.  
A privileged vista to enjoy Prato as in a postcard from the roof of Palazzo Pretorio: our terrace offers suggestive views that can be captured with the lens.
Access is included in the museum ticket, during the opening hours of the Museum. In winter access is allowed up to 5p.m.. Limitations in case of rain.
Due to its structural features, the terrace is not accessible to wheelchairs, prams and people with deambulation problems.