Belvedere Opening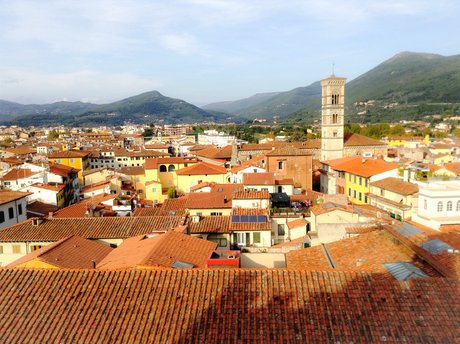 The panoramic terrace, integral part of the exhibition, is a jewel; the new Prato Belvedere, is again usable.  
A privileged vista to enjoy Prato as in a postcard from the roof of Palazzo Pretorio: our terrace offers suggestive views that can be captured with the lens. Every day it is possible to go up to the roof of Palazzo Pretorio the museum ticket.
1/3 - 31/10 from 10.30 a.m. to 6 p.m.;
1/11 - 28/2 only saturday, sunday and weekdays from 10.30 to 5 p.m.
Due to its structural features, the terrace is not accessible to wheelchairs, prams and people with deambulation problems.